Posted by
Kaya Kupferschmidt
• Thursday, January 27. 2005 • Category:
Weird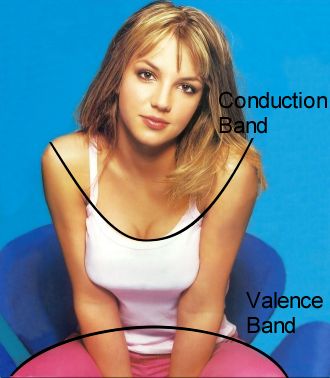 This is one of the most bizarre educational pages I ever saw in the internet.
Britney's Guide to Semiconductor Physics
is an absolutely serious introduction into semiconductor physics containing some not-so-easy scientific stuff with many formulars and - with some nice pictures of Britney Spears.
The site has been written and designed by Carl Hepburn, a post-graduate student, at the
University of Essex
, in the UK. So you can be sure that the information inside will be correct - although I never really read it, because I am not a physicist and the pictures simply were too distarcting.

Kaya