Posted by
Kaya Kupferschmidt
• Monday, April 17. 2006 • Category:
Gaming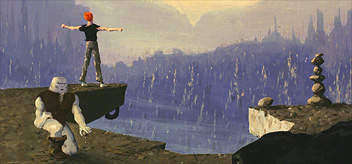 For all those of you who remember the fantastic game "Another World" by Eric Chahi from 1991, there is a new hi-res version out for Windows. You can
download a shareware version
and upgrade it to the full game for only 7 EUR! Don't miss that opportunity, at least you should check out the free version in order to get an impression of one of most atmospheric games from the old days.